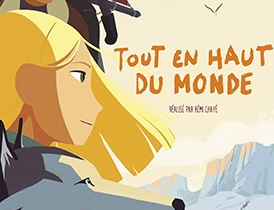 Acquisition of 3 new films for Tarantula Distribution
-
Tarantula Distribution emancipate from Tarantula's production movies and buy 3 new films for the distribution in Luxembourg or Benelux in 2016.
– Tête Baissée by Kamen Kalev with Melvil Poupaud.
– My Skinny Sister by Sanna Lenken, Berlinale last Cristal Bear and Public Award.
– Long Way North by Rémi Chayé, Public Award in Annecy International Animation Film Festival.