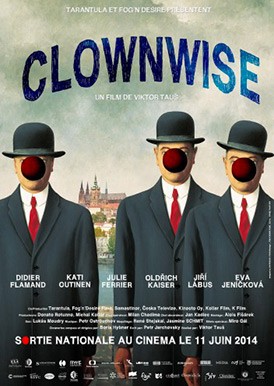 Clownwise
A film by Viktor Taus, 2013
-
Genre: Drama
Languages: Czech / French
Subtitles: English / French
Format: 1:1.85
Sound: 5.1
Running time:  115 min
Countries: Czech Republic, Luxembourg, Finland, Slovakia
Year: 2013
SYNOPSIS
-
Oskar, Max and Viktor, once a superstar clown trio, which split up over a never forgiven heart-rending fight, are now paying the price of 40 years of separate grueling lives on and off the stage. Their irresistible sense of humor is challenged by fear of death, cancer, family dysfunction and other joys of old age. They're about to risk everything to find out if there's one more show left in them. On the verge of the very end, they're brought together one more time, facing the hardest challenge yet: forgiving one another.
CREDITS
-
Director : Viktor Taus.
DOP : Milan Chadima
Decors : Jan Kadlec, David Voborsky, Kaisa Mäkinen, François Dickes
Costumes: Katerina Polanská, Iva Rezácová
Editing : Alois Fisárek
Music : Petr Ostrouchov
Cast :
Oskar : Didier Flamand
Sylva : Kati Outinen
Fabienne : Julie Ferrier
Viktor : Jiri Labus
Max : Oldrich Kaiser
Marketa : Eva Jenickova
Produced by Fog'n'Desire (CZ), Tarantula Luxembourg, Sokol Kollar (SK), Kinosto Oy (FI).
International sales : Latido Films
GALLERY
-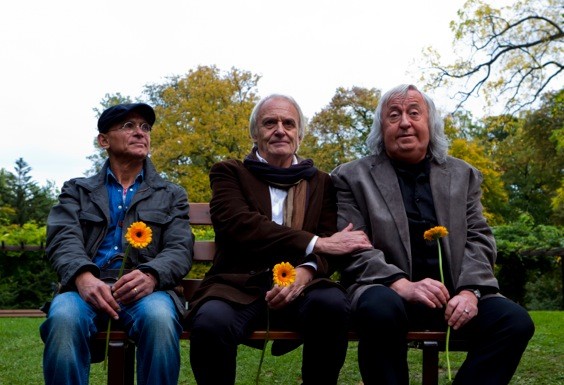 Un ancien trio de clowns célèbres: Oskar, Max et Viktor
-
©Tarantula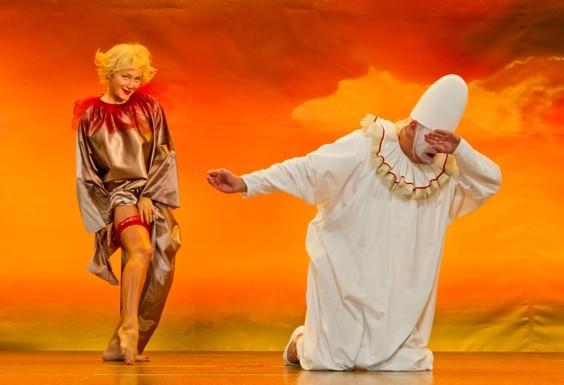 -
©Tarantula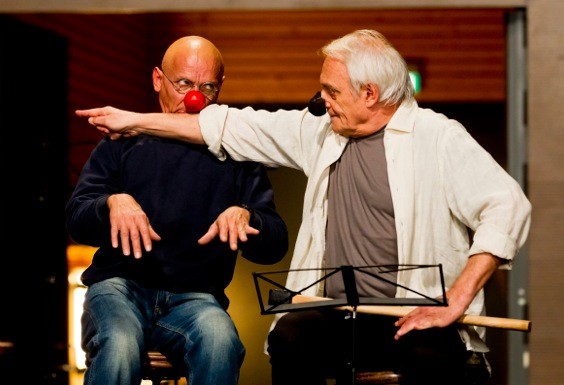 -
©Tarantula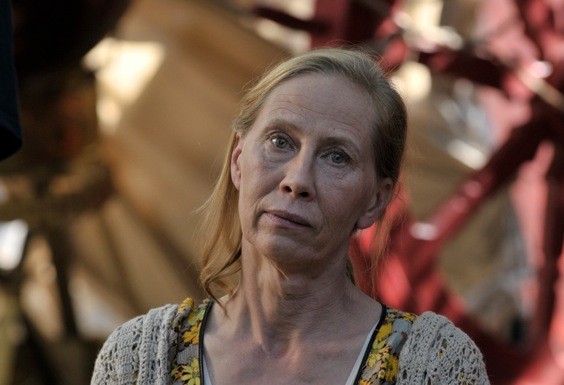 Kati Outinen joue Sylva
-
©Tarantula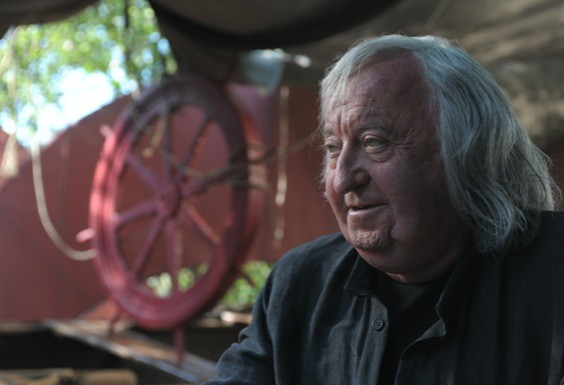 -
©Tarantula
FESTIVALS
-
Santa Barbara International Film Festival 2014 (USA)

European Union Film Festival (USA)

Cleveland International Film Festival (USA)

Neisse Film Festival - Competition (Germany)

Seattle International Film Festival (USA)

Moscow International Film Festival (Russia)

Lubuskie Lato Filmowe (Poland)

Karlovy Vary International Film Festival (Czech Republic)

Galway Film Festival - International Feature Competition (Ireland)

Opuzen Film Festival (Croatia)

Raindance Film Festival (UK)

Vancouver International Film Festival (Canada)

Haifa International Film Festival (Israel)

Mumbai Film Festival (India)

À l'Est, du Nouveau - 2015 (France)

Best actor in a supporting role (Jiří Lábus) - CFTA / Czech Lion (8 Nominations : Best Film, Best scenario, Best actor in a lead role (Oldřich Kaiser), Best actress in a supporting role (Kati Outinen),...)
DIRECTOR
-
While still enrolled as a student of FAMU, the Prague film school, Viktor Taus directed his first feature film "Kanarek" to high critical acclaim. Then, he spent a number of years working as one of the most succesful directors of commercials in the country, shooting over 70 ads for such prestigious clients as Renault, Vodafone, O2, GE Money Bank, Unilever and Nestle among others.
In 2007, he co-founded the production company Fog'n'Desire Films with partner Michal Kollar. In 2010, his second feature drama, "The Great Thaw", was released, reaching 650 000 admissions in the Czech Republic alone, with the second largest opening week-end.
"Clownwise" is his third feature film…
PRESS REVIEWS
-
"The film is one of love, personal battles and relationships, where the characters are developed slowly but surely."
Chronicle.lu