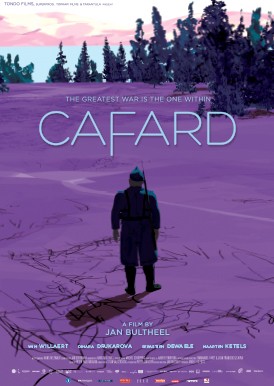 Cafard
A film by Jan Bultheel, 2015
-
Genre : Animation
Languages : Dutch, French
Subtitles : 
Format : 1.85
Sound : Dolby Digital
Duration : 92 min
Countries : Belgium, France, Netherlands
Year : 2015
SYNOPSIS
-
1914. Jean Mordant is winning the title of World Wrestling Champion. Back home in Ostend, Belgium, his daughter Mimi is brutally raped by German soldiers. Jean swears to avenge her and enrolls in the prestigious ACM, the first ever armored car division. Little does he know he is embarking on an epic voyage that will drag him around the earth. An incredible journey that will reshape his world forever.
CREDITS
-
Director : Jan Bultheel
Motion capture : Emmanuel Linot & Jean-François Szlapka
3D modeler : André Ferwerda
Sound : Jan Schermer & Hans Mullens
Music : Hans Helewaut
Cast (VO/VF):
Jean Mordant : Wim Willaert/Benoît Magimel
Victor : Sebastien Dewaele/Jean-Hugues Anglade
Jelena Dimitrieva Doctorow : Dinara Drukarova/Julie Gayet
Produced by Tondo, Topkapi films, Superprod & Tarantula Belgique
GALLERY
-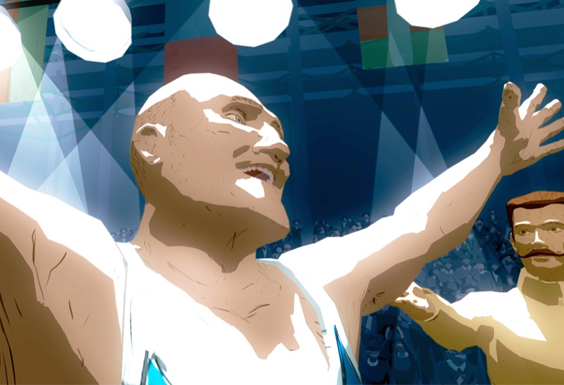 -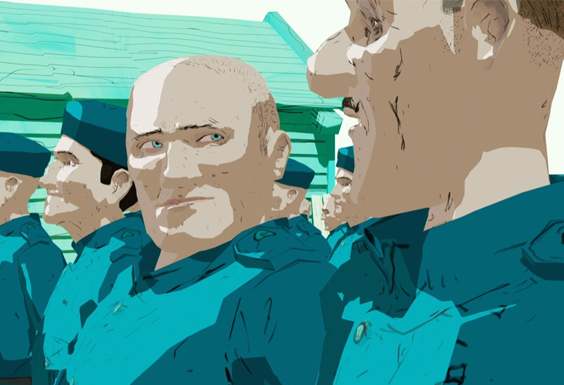 -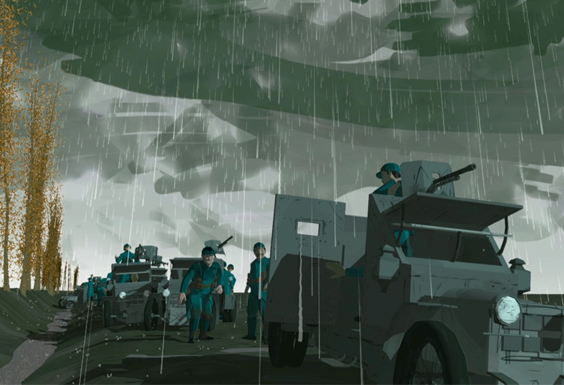 -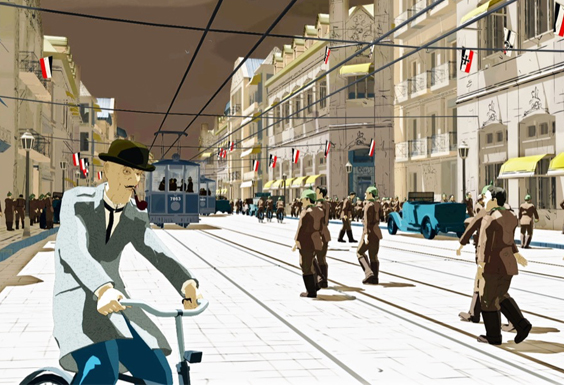 -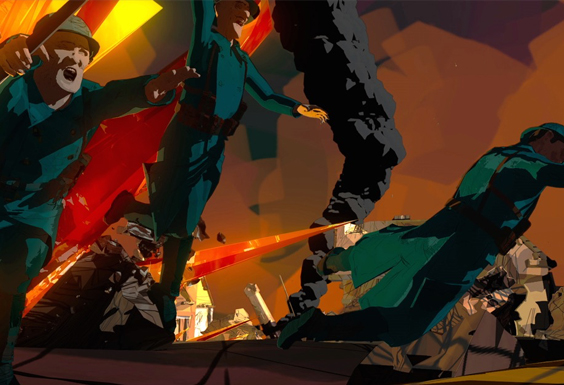 -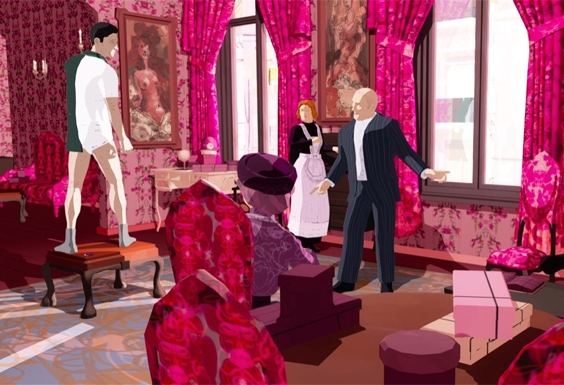 -
FESTIVALS
-
7th ReAnimania International Animation Film & Comics Art Festival of Yerevan

44th Festival du Nouveau Cinéma of Montréal

Rome International Film Festival 2015

9th Film Festival of Ostende

44th Cartagena Film Festival

Nederlands Film Festival (Utrecht) 2015

Gijon International Film Festival 2015 (AnimaFicX)

Arras International Film Festival 2015
DIRECTOR
-
Jan Bultheel worked for 16 years directing and producing mainly commercials in his own production company 'Pix & Motion', which brought him international recognition with numerous awards.
In the new millennium Jan left advertising to concentrate on creative work for theater and dance companies and authored, designed and directed 'Hareport', an animated series for children produced by TF1 and Ketnet and sold to several European channels.
Cafard is his first animated feature film.
Cafard is completely author driven. Jan wrote the script, designed the graphic style, directed the actors, edited and staged the scenes, guided the animation team and he even textured all the models and sets himself !